By Kim Havelaar, Founder of Roqberry
THE UNMISTAKABLE black and gold label of the Great Taste Awards highlights some wonderful products. It's the most respected food accreditation scheme for artisan and speciality food producers so you may have considered putting your product forward.
There is no 'magic formula' to guarantee you'll win a Great Taste Award. However, you can improve your chances. In just over 18 months, Roqberry has won an incredible 20 Great Taste Awards for our speciality tea. Here are some pointers I've gained so far…
Bold flavour
When we launched Roqberry, we were a bunch of foodies aiming to 'blend the rules' for tea. We wanted tea that complemented our food, which is a bit unusual, especially in the UK.
Big bold flavours were essential as our tea needed to hold its own when paired with rich foods and not be reliant on milk which softens the flavour.
Don't be afraid of flavour. Don't make something tasty yet boring if you can make something delicious and outstanding. While we won with some of our traditional blends it was our unusual and exciting flavours that really wowed the judges.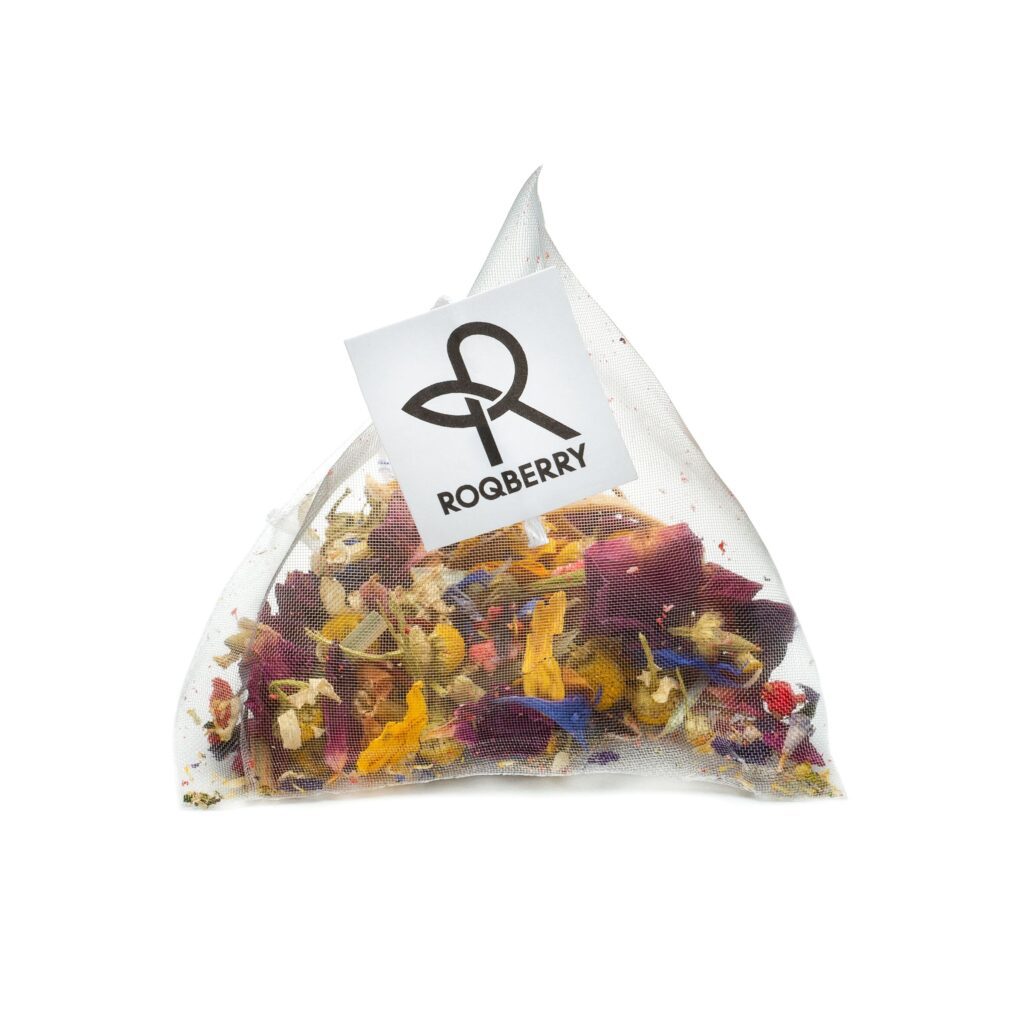 Trust your palate
Can I tell when a new flavour is award-winning? The truth is, I don't know for sure. We create tea blends that we like and work from there. You need to trust your own palate!
By creating something that you love, there's a very good chance you'll be creating something someone else will love too. The important criterion to focus on is the flavour.
Some of the best flavours we've created have been the result of a number of iterations ‒ we keep working the flavour and recipe until it tastes just right…to us. Then we get feedback from our customers.
Be ruthless
We use events and tradeshows to test our new flavours on our customers. People vote with their wallet and if we sell out of a product by sampling it, we know we are on to a winner.
Even now we will discontinue a product if it turns out to be the least popular one, even if it is one of our personal favourites. Being ruthless in this way helps to continuously raise the standard of our teas, ensuring every one of them meets the standard for great taste.
Avoid the mediocre – push the boundaries
One more point on flavour ‒ you must push the boundaries if you want to create a truly outstanding product.
It's far better for some customers to absolutely LOVE a product and for others not to care for it than to create something mediocre. And truly unique products will never satisfy everyone's preferences. At least if you have a unique product that some customers love then you have a captive audience for that range. Other customers will prefer other unique flavours, so it'll all work out in the end and customers will have the fun of exploring a variety of products.
Use the best quality ingredients
When managing a food or beverage company, there are lots of strategic and commercial decisions to be made including pricing strategies and distribution channels. One thing you should never compromise, however, is the quality of your ingredients.
Even if you have a delicious recipe, using cheap ingredients will compromise the flavour and overall quality of the product. Eating and drinking is about the entire experience ‒ cheapening the ingredients cheapens the experience. Cheap experiences don't win Great Taste Awards.
If you have options, always go for the higher quality ingredients. Customers will prefer it and the Great Taste judges, with their exquisite palates, will certainly appreciate it.
Achieving a Great Taste Award is an honour but it's probably best not to over-focus on this. Put your creativity and energy into finding great flavours from high-quality ingredients and let your own unique experiences inspire your choices. That way you'll create loyal, enthusiastic customers and probably achieve awards as well!
About the Author
Kim is the founder and Managing Director of Roqberry. Kim spent 15 years at GE working across a variety of industries and holding senior leadership roles in Commercial Operations and Strategy. She also holds a Masters in Business Administration and in International Management (RSM/ESADE). Kim runs the day-to-day operations of Roqberry and has also qualified as a tea sommelier.