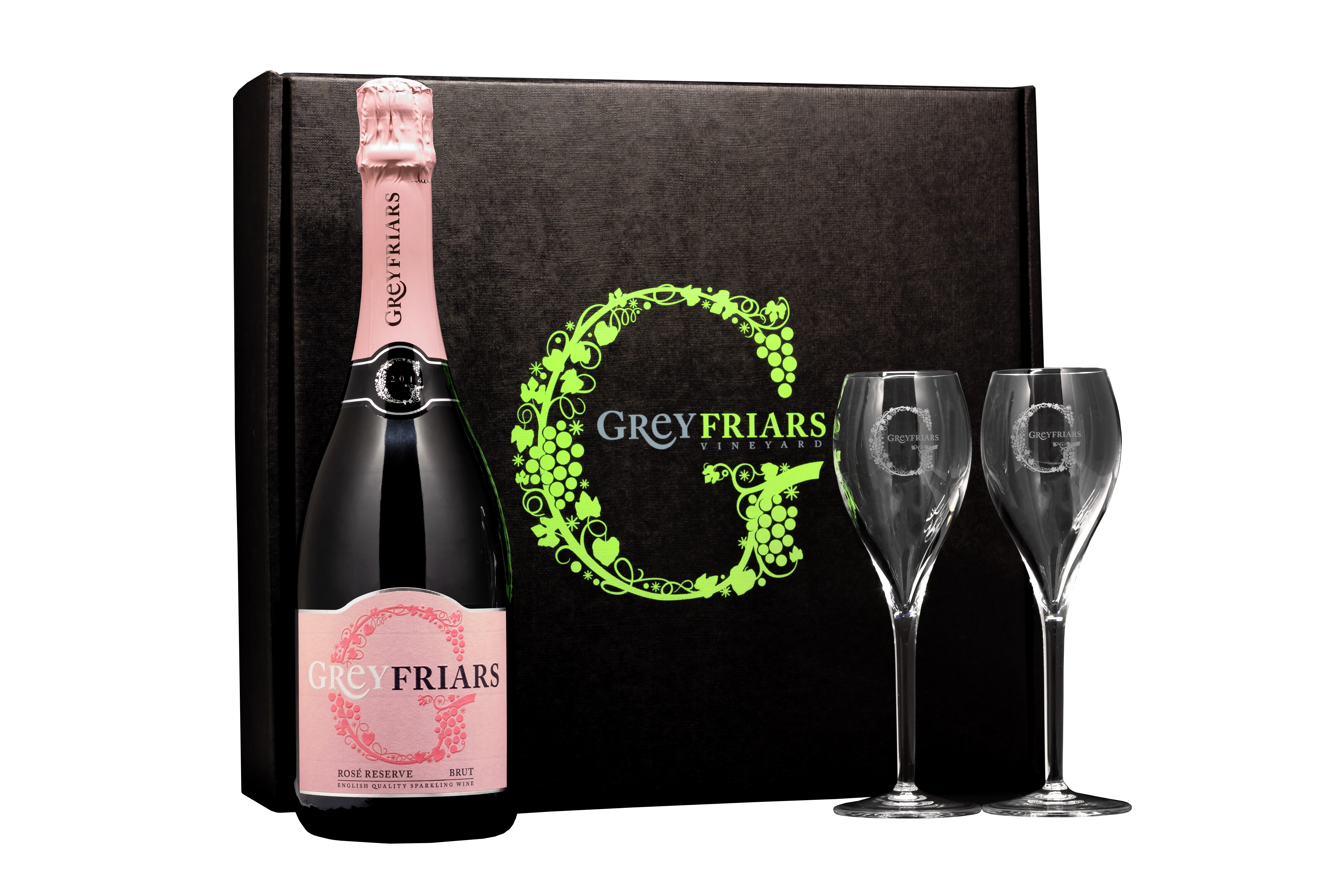 GREYFRIARS Vineyard has announced their ultimate presents for the wine lover this Christmas.
Two new gift sets from Surrey's finest producer of English wine will not only fill their Christmas stocking but their glass too.
Choose from a bottle of Greyfriars Vineyard Limited Edition Blanc de Noirs NV or a bottle of Greyfriars Vineyard award-winning 2014 Sparkling Rosé Reserve. Both are accompanied by two Greyfriars branded sparkling wine flutes and presented in a beautiful gift box.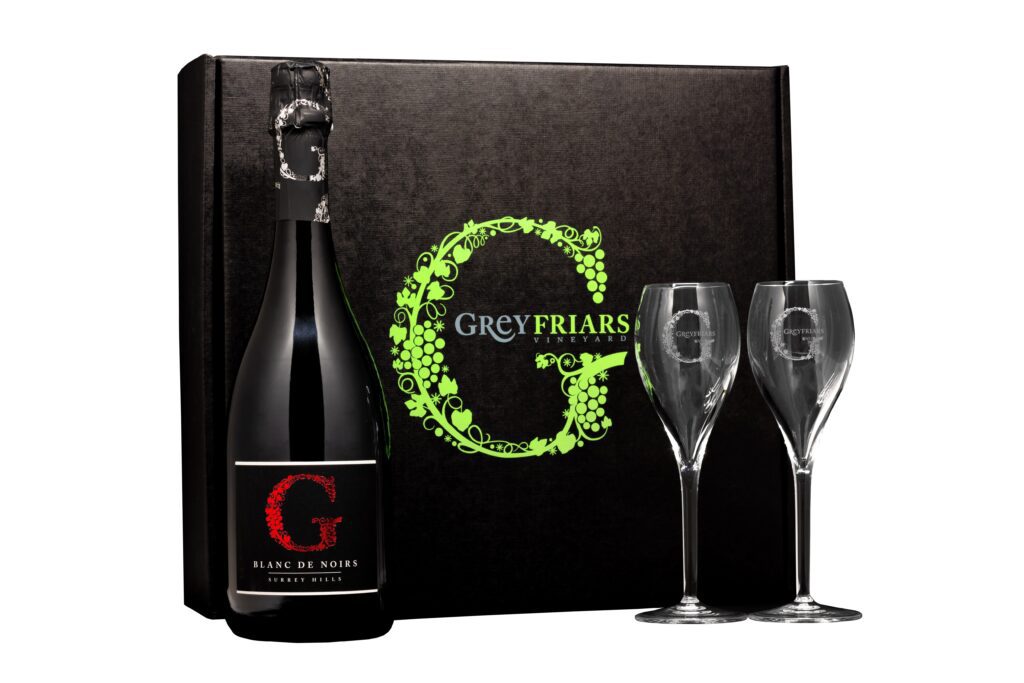 The Blanc de Noirs is the second edition to Greyfriars' Prestige Cuvée range, the first was the 2015 Cuvée Royale released in 2018. Limited edition, only 3,800 individually numbered bottles have been made of the Blanc de Noirs.
Rosé is not just for summer! This Christmas choose Greyfriars Vineyard 2014 Sparkling Rose Reserve – named Best English Sparkling Rosé by the International Wine Challenge ("IWC") this year. Enjoy on its own as your pre-Christmas dinner apéritif or served with smoked salmon canapés.
Greyfriars' Owner and Winemaker, Mike Wagstaff, says: "It's been an exceptional year for Greyfriars and we wanted to celebrate this with our customers by creating these gifts for Christmas. Our first ever Blanc de Noirs was launched this spring and is drinking beautifully right now and we were over the moon that our 2014 vintage Sparkling Rosé Reserve was recognised so highly by the IWC this year. 
"Rather than just sell the wine by the bottle we have presented these wines with two monogrammed flutes in an elegant gift box so when the wine has been drunk the recipient still has a keepsake of their favourite English sparkling wine," adds Mike.
Give a gift from Greyfriars this Christmas:
Greyfriars Vineyard Limited Edition Blanc de Noirs NV with two flutes presented in a gift box priced £44.99.
Greyfriars Vineyard award-winning 2014 Sparkling Rosé Reserve with two flutes presented in a gift box, priced £39.99. Both gifts are limited edition and available from www.greyfriarsvineyard.co.uk